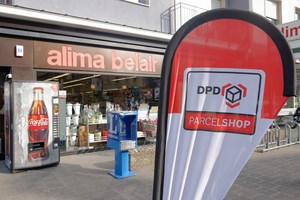 alima-belair
20, avenue du X Septembre
L-2550 LUXEMBOURG
Open from Monday to Saturday from 07h45 to 18h30
Since 1980 alima-belair has become an essential supplier to the residents of Belair and the people working on the adjoining boulevards. On 400sqm you'll find a fresh food booth offering a daily selection of fruits, vegetables and cheeses; a vast choice of preserves, canned foods and spices, wines and liquors, pet food, drugstore items, flowers and gifts. We also sell prepaid cards of all mobile telephone operators in Luxembourg.
The emo butcher is integrated in the shop and is located right in front of the fresh food booth.
The Fischer bakery with its tea-room and terrace are located next door to alima-belair.